Arsenal manager Mikel Arteta has insisted the club will be relentless in their pursuit of the title after moving five points clear at the top of the Premier League with a 4-0 win over Everton.
Arsenal destroyed Everton with four unanswered goals at the Emirates Stadium. After Bukayo Saka and Gabriel Martinelli scored in quick succession before halftime, the victory was never in doubt. 
Martinelli then doubled his tally following a Martin Odegaard strike to cap a wonderful performance.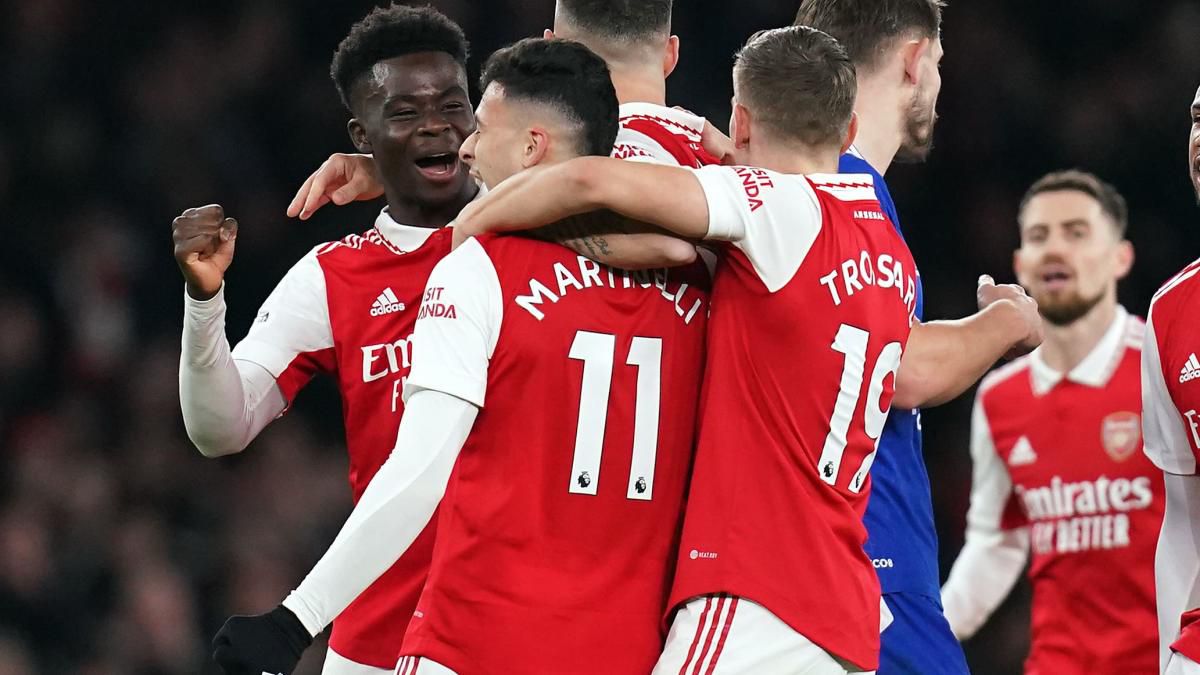 The Gunners have now won three straight games, which is especially impressive considering the fact that they were supposed to be rattled after the 3-1 home defeat to second-placed Manchester City two weeks ago.
Arteta says Arsenal will continue to fight
After the game, Arteta was asked if his team are now favourites to win the league. He laughed off the question but instead pointed to his team's desire and hunger. 
"What I like is that everyone has the enthusiasm to do it," he said. 
"We're not going to stop that and we have to promote it. The way to promote it is to look at this game and understand we can do things better, especially in the first half."
That hunger and desire to keep going, no matter what is something that, according to Arteta, is created through the ups and downs of a season.
 "It's something we have to train, discuss and build," he said.
 "It's not easy, but a lot of the time it happens through experiences, most of the time experiences you don't want to go through. The calendar is going to [dictate] that sometimes you are here, sometimes there, sometimes two points clear or minus two points. We're going to have to deal with that."
Up next for Arsenal
Mikel Arteta's men will continue their quest to win the Premier League when Bournemouth to the Emirates this weekend. Following that game, the Gunners will embark on a trip to Portugal to face Sporting CP in the UEFA Europa League.
Related content